Guess What Day It Is: Week 25
Dear Daytrippers,
Happy St Patty's Day!
This week I am at the Lake Charles State Park RV Campground in Arkansas – not a great destination to write home about.
But, this is my favorite place to stay when in Arkansas for the monthly bank board meeting and as this month is also the annual shareholders meeting, I am here longer than usual. I have my RV parked right on the edge of the lake and the park is almost deserted so it is quiet, peaceful and beautiful here.
With this down time I thought it would be good opportunity to take stock of where we are. It has been far longer than we could have imagined when I cancelled our St Patrick's Day Trip Presentation at the Vets Building, parked the bus and closed our office doors a year ago this week. I have been hearing from many of you that you have been fully vaccinated and are anxious to be back on the bus. I know that I am more than ready as well, but the truth is that is not yet possible to resume travel and we still have no definite date. I am optimistic that it will be safe for us to be back on the bus by the fall and am working hard to reschedule postponed trips for the fall and create new trips for winter and spring. I hope that those who still have reservations for a postponed trip will hang in there until I have the new dates but I stand ready to refund all payments we are holding on these trips upon request.
I am waiting for response from hotels and vendors for re-scheduling the California Missions trip September, Ashland Theater September, Catalina Island the third week of October, Yosemite and Death Valley spring of 2022 and working on a Mission Inn Christmas and Rose Parade New Year's. When I have confirmed dates, you will be the first to know.
This pandemic has been devastating for the bus tour industry, we have been left out of the government relief grants and loan programs to help keep us afloat. The American Bus Association reported this month that over 800 small tour operators have permanently closed and many more will close before we are able to get back on the road.
I have done everything possible to keep Daytripping afloat and at the ready to begin again at a moment's notice when we are assured it is safe. Through this year with absolutely no income I am feeling fortunate to have been able to hang on.
For now, all tours are on still hold and the office remains closed for in-person business. I am monitoring voice mail and will return calls or can be reached on my cell at 707 217 0737.
I am so grateful that thanks to your confidence and support Daytripping is still standing. I cannot express my appreciation.
Thank you,
John
Email
info@godaytripping.com
Review Us!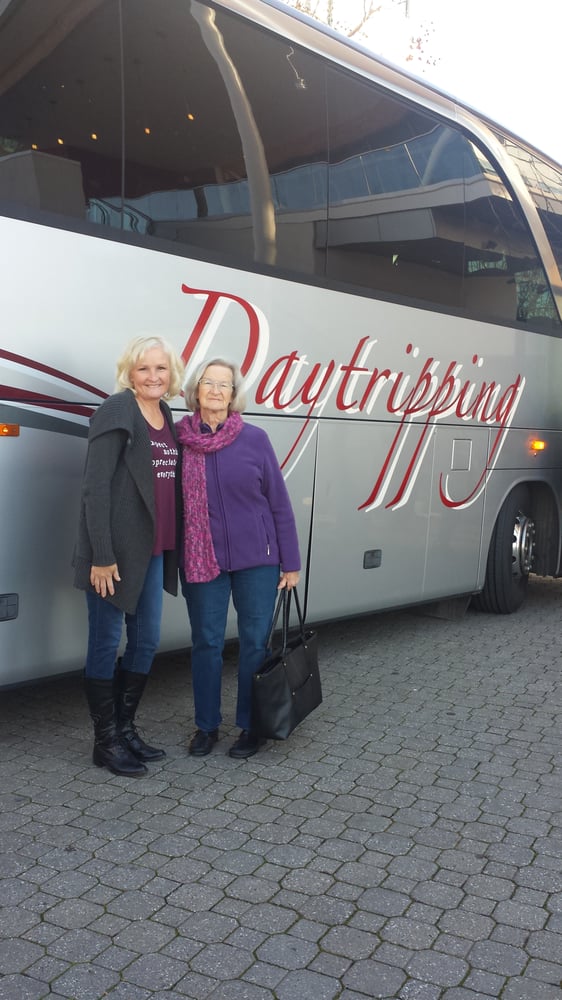 DayTripping
5 reviews
About Us
Travelers join Daytripping Destinations from all over the country. For flexibility, all our tours depart from major airport locations with the first night accommodations at a convenient airport hotel.
Tour Reviews
I love traveling with Daytripping.
They are a class act.
- Karen Deets
Contact Us
6570 Oakmont Drive, Suite 100A, Santa Rosa, CA 95409